BHAGAWAN SRI SATYA SAI BABA
Introduction | Miracles | Interesting Links | Sai Baba's Return
To the right is a divine picture of Bhagwan Sri Satya Sai Baba, who is my Guru, my God. Whatever I have achieved in life so far is because of his grace and blessings. He is the divine light that is guiding me. The whole idea of "ISHWAR" is based on His teachings and His divine principles. Satya Sai Baba is my inspiration. His vision is my mission.
Satya Sai Baba was a divine incarnation, in India, who has demonstrated such amazing miraculous powers since His early childhood, and throughout His life, which only a God could have. Materializing anything out of the air, curing the most incurable diseases, appearing at multiple places at the same time, proving beyond time and space, and in some cases, bringing the dead back to life have been witnessed by thousands of people all over the world. All Satya Sai Baba centers around the world are doing free selfless service to humanity and following the divine master. We were indeed very fortunate to have God living amongst us in human form, to guide us, help us and lead us to liberation.
(Bhagwan Sri Satya Sai Baba - 23rd November 1926 - 24th April 2011)
Many devotees around the world feel very strongly that Sri Sathya Sai Baba is going to come back into the same body and form and bring about the great transformation in mankind so as to bring in the Golden Age. Many devotees have had dreams, visions, and messages about the return of Bhagwan Sri Sathya Sai Baba. Many ancient scriptures also state the same thing. To learn more please click here...
It is strongly believed that God Himself incarnated in the human form of Sri Sathya Sai Baba and that He shall come again to fulfill the Divine Task that He has undertaken upon Himself.
In every age of mankind, God incarnated on Earth to restore righteousness, peace and harmony in mankind. And now in this Dark Age, the last of the four ages of humanity, Bhagwan Sri Sathya Sai Baba has come on earth to elevate the consciousness of man and to lead mankind to the Age of Truth, Light, and Love.
MIRACLES OF SRI SATYA SAI BABA
Four Great Miracle Stories
- Miracle of Bhagwandas Daswani
- Baba transports a boy to another country through the wall
- Baba sends an Australian back home - through His interview room!
- The Unexpected Divine Miracle!
Other Miracle Stories
- The Resurrection of V. Radhakrishna
- The Resurrection of Mrs. A.K. Varma
- Raising The Dead, the story of Walter Cowan
- Swami shows the power of His Will
- The Belgian Princess meets Sai Baba and gets a gift
- The photograph of Jesus created by Baba
For more miracles, please go to www.saibaba.ws/miracles.htm
PICTURES OF SATYA SAI BABA'S MATERIALIZATIONS
SRI SATYA SAI BABA MATERIALISES A GOLD RING FOR A DEVOTEE. THE RING CAN BE SEEN UNDER HIS HAND AS IT WAS BEING CREATED
THIS IS A GOLDEN SHIVALINGAM MATERIALIZED BY SRI SATYA SAI BABA BY A MERE WAVE OF HIS HAND, DURING A DISCOURSE IN JULY 2008.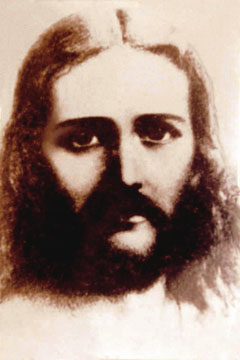 PICTURE OF JESUS MATERIALIZED BY SAI BABA FOR A DEVOTEE, WHO ASKED BABA FOR REAL IMAGE OF JESUS, AS HE WAS IN HIS HUMAN BODY!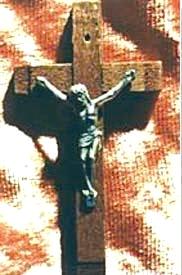 CROSS MATERIALIZED BY BABA. THE WOOD ON THE CROSS IS THE ACTUAL WOOD ON WHICH JESUS WAS CRUCIFIED. THIS WOOD WAS TESTED IN A LAB AND FOUND TO BE MORE THAN 2000 YEARS OLD!
ONCE BABA DUG HIS HAND IN THE SANDS OF THE RIVER AND HE MATERIALIZED THIS GOLD STATUE OF LORD KRISHNA!
MORE LINKS ABOUT SATYA SAI BABA
Radio Sai: http://radiosai.org/
Sai Darshan: http://eaisai.com/baba/
Sai Baba of India: http://saibabaofindia.com/
International Sai Organization: http://www.sathyasai.org/
Profecies about Sai Baba's return: http://kingdomofsai.blogspot.com/2014/01/many-signs-point-to-2014.html